about
The Hospital Guest House was started in 1983 by the Johnson City Women's Club.
The First site was located on Maple Street, The Second site was until recently located on the VA grounds, Our Future site will be on the JCMC Hospital grounds.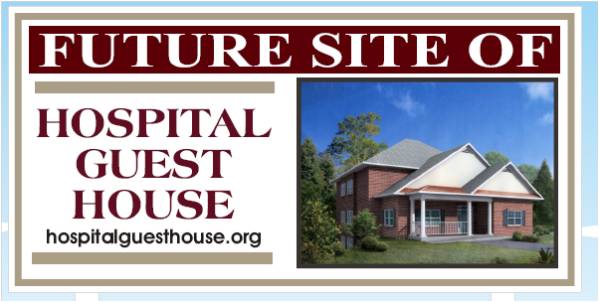 Our Mission
The Guest House Mission is to be a beacon of light to welcome the tired and the weary to a place of comfort and compassion.  To be a home away from home for those who need to be close to a loved one during their sickness, and to shine within the community as a place of hospitality and kindness.

Why we need a new house
Present house cannot accommodate the needs of our area medical facilities
Present house is not handicapped accessible
Present house is located on property allocated by the Federal Government to ETSU (East Tennessee State University) for expansion of medical school in the near future
Desire to continue the present level of support and improve services to the region
Our Goal
To build a 10 bedroom/bathroom guest house on the campus of Johnson City Medical Center
Continue to be a regional community asset for economic development purposes